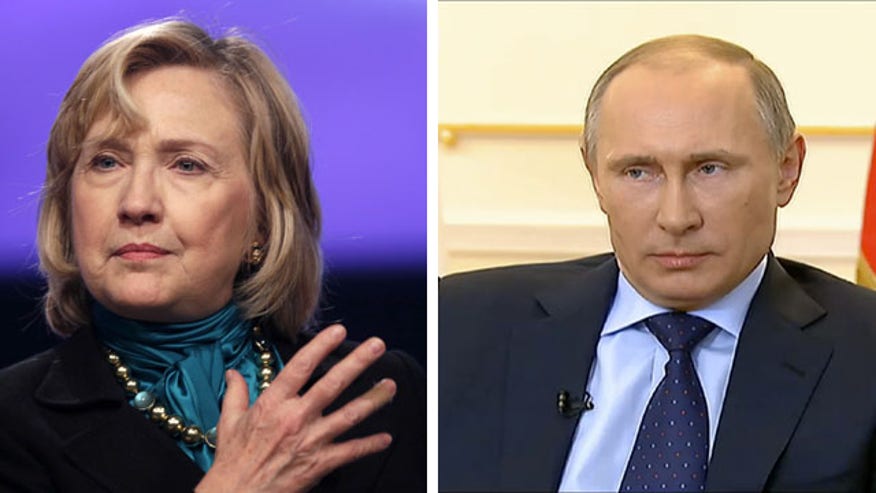 Both employed Nazi references
Employing the words "Nazi" and "Hitler" increases tension between nations.
Former Secretary of State Hillary Clinton did this very thing when she compared the recent Russian troop deployment in Crimea to policies implemented by Adolf Hitler's Nazi Germany regime. When the "Nazi card" is played by politicians, it increases the the possibility of violence. We saw this when Bill Clinton was President when he employed the Nazi references.
Speaking at an event benefiting the Boys & Girls Clubs of Long Beach, Calif. Tuesday, Clinton drew parallels between what she described as a campaign by Russian President Vladimir Putin to give Russian passports to any Crimea resident with Russian ties and the so-called "Heim ins Reich" resettlement policy practiced by the German dictatorship prior to World War II.
" What Hitler did back in the 30s, all the Germans that were ... the ethnic Germans, the Germans by ancestry who were in places like Czechoslovakia and Romania and other places, Hitler kept saying they're not being treated right. I must go and protect my people and that's what's gotten everybody so nervous."
Later in her remarks, Clinton described Putin as a man "who believes his mission is to restore Russian greatness ... When he looks at Ukraine, he sees a place that he believes is by its very nature part of Mother Russia."
However, the former top American diplomat did strike a cautiously optimistic note as she claimed that the ongoing Crimea situation was "a real nail-biter, right now, but nobody wants to up the rhetoric. Everybody wants to cool it in order to find a diplomatic solution and that's what we should be trying to do."
Note that "nobody" wants to up the rhetoric, right after using the Hitler reference, upping the rhetoric.
Note next that "everybody" wants to cool it in order to find a diplomatic solution, rather than a military solution.
Now note that she says: "that's what we should be trying to do" but not what she actually did. The word "should" is key.
President Putin has also used the Nazi reference.