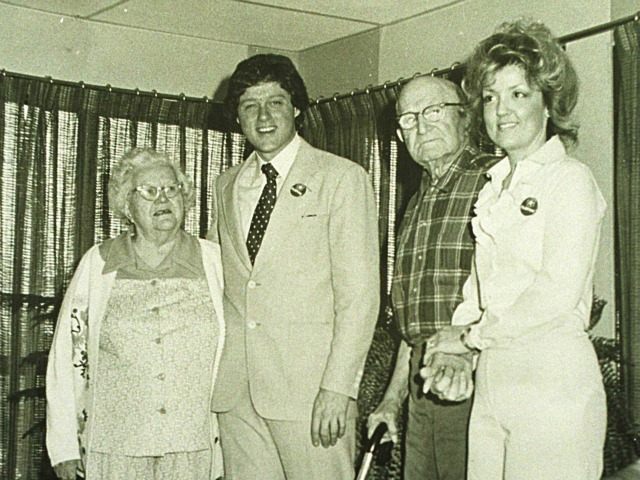 This news story gives us a unique opportunity to see what the passage of time does to language in a sexual assault allegation.
Sexual assault victims sometimes have their own language. A rape is the most up close and invasive crime against a woman and the language used, at times, needs specific classification. This is different than an adult victim of childhood sexual abuse, since the abuse took place:
During language development or even pre-speech.
What can we expect from the passage of decades from the language of a rape victim? What of her original claim? Does it show veracity (experiential memory) or deception?
In the following article, we are able to see the language in
italics
added for emphasis.
Some basic principles:
In rape allegations, pronouns are key. The word "we" indicates unity, cooperation and closeness. In genuine statements, the victim will use the word "we" but not
after
the assault: the "we" is 'broken' between them. Whenever the word "we" is found after the assault and close to the assault, the investigator should consider that the allegation is false and look for the word, "left", which so often follows a false accusation signaled by "we" in the statement. There are examples here on the blog from which to search. That the victim was "left" is so important and often the reason for the false allegation, she will aim her language at the point of departure signaling that at the time he "left", there is an entire missing story to be told. This is so powerful that we actually teach investigators:
"If the word "we" enters the victims language after the assault, always look for the word "left" in correlation to it. "
Jameis Winston is such a
case
. He may be vile, misogynistic, and difficult to listen to, but he did not rape the accuser. Please note that his statements are disgusting to read.
The victim often uses sensory description and will connect herself with the pronoun "I" and the past tense verb to the assault. In PTSD like symptoms where a lack of resolution is noted, we sometimes see the verb tense show continuing suffering on the part of the victim.
We look at
how
the victim views the rapist before and after the rape. There is often a consistent "downgrading" or "contempt" that comes into the language. In a truthful statement from one of Bill Cosby's accusers, she used the word "we" to describe herself and "Mr. Cosby" and "Bill", but after the assault, he was no longer "Bill" nor even "Mr. Cosby" but "Cosby." She even struggled to use his name
after
the assault. See
Barbara Bowman
.
Pronouns often tell the story, by themselves.
Many rape victims report a measure of suffering for life, though intervention mitigates the suffering. The suffering also includes loved ones.
Bill Clinton's language confirms that he was sexually abused in childhood and that this impacted both his relationship to his mother and to his wife, Hillary. His language has, at times, mirrored the language of one of LoToya Jackson daughters, who claimed to have been sexually abused in childhood, confirmed by her own wording.
This is a news article.
Italics
have been added, along with
underlining
and
color
coding with Statement Analysis, itself, in
bold type.
EXCLUSIVE: Bill Rape Accuser Blasts 'Evil' Hillary: 'Shame on you!'
In one of her first media appearances in nearly a decade, Juanita Broaddrick, the woman who famously accused Bill Clinton of rape, is now speaking out against Hillary Clinton's candidacy for president.
"Shame on you, Hillary, that's disgusting," Broaddrick said of Clinton's attempt to run for high office in part on women's issues. "Shame on you, Hillary. It's time to be truthful," she added.
We look, even after many years, for anger to remain. Rape is something that is never "understood" or "accepted" by the victim. We find this in the
language consistently. It never "makes sense" to the victim.
*********************************************************************
*The following is not analysis, but something I write for your consideration.
The rape victim suffers but so will every person who loves her and the impact is generally far wider than most of us will ever understand. It is an assault and intrusion in the most intimate and defining portion of the body.
Professional intervention and especially journaling through the trauma has saved victims from suicide and has mitigated suffering. The specific form of journaling that I recommend is:
1. To write out everything that happened; every possible detail that you can remember. No
commentary and no emotion. This is very painful and takes considerable time.
2. Once complete, the victim then reviews the entire event but now writes about each emotion and reaction to the events.
Depending upon the individual, this may be done under the guidance of a trained professional as it can trigger depressive episodes, especially during part one.
There are some professionals who do this same thing, verbally, which is aimed at the same result: getting the brain to process trauma to 'move it forward' and lessening the suffering, including nightmares, hyper vigilance, depression, anxiety, (which may lead to a suppressed immune system and a myriad of illnesses, some of which are unexplained), suicidal ideation, self destructive behavior, including substance abuse, promiscuity, putting oneself in dangerous situations, and so on.
Please consult your medical professional if considering this. The success rate of this has been known for more than 50 years.
Broaddrick was speaking in an interview set to air Sunday night on "Aaron Klein Investigative Radio," the popular weekend talk radio program. An advanced copy of the audio interview was obtained exclusively by Breitbart.
During the exchange with Klein, the notoriously media-shy Broaddrick accused Clinton of complacency in covering up her husband's alleged sexual crimes and indiscretions.
"I think she has always known everything about him. I think they have this evil compact between the two of them that they each know what the other does and overlook it. And go right on. And cover one for the other," she said.
She recalled a personal meeting with Hillary in 1978, in which, Broaddrick believes, the future First Lady strongly implied the alleged rape victim must stay silent about her traumatic experience.
Broaddrick
said
she "
almost died
" two months ago when she saw a Clinton campaign ad in which Hillary insisted all women must be sided with if they accuse men of sexual assault.
"You have the right to be heard. You have the right to be believed. We're with you," Clinton said in the video, which she addressed to "every survivor of sexual assault."
We have covered the rape case in which Hillary Clinton ridiculed a child rape victim and did "whatever it took" to free her guilty client. Some excuse this as part of the job, but the job of a defense attorney is to protect her client against malicious prosecution and force the state to prove its case: not to lie, nor to re-victimize rape victims; especially children. The audio, itself, is shocking.
Broaddrick responded: "Aaron, the only thing that I would like to say is I hope that someday these two people, these people that I feel like are so evil, will be brought to justice."
"You know, if I can help in that, I will. But these are not good people for America," she said of Bill and Hillary.

the anger continues over years...
Broaddrick said she was prompted to speak on Klein's show after she saw Clinton's Benghazi testimony last month. The show airs on New York's AM 970 The Answer and Philadelphia's NewsTalk 990 AM.
"The only thing that made me consider coming forward again at this time at my age is when I saw her on that Benghazi hearing. Which was really hard to look at. I always turn the channel when either one of them are on TV. But when I saw that look on her face. It was the very same look back in 1978. That lying look."

Note a small detail from years ago served as a trigger recently; from 1978 to 2015
Broaddrick said she fears for a Hillary presidency because "she lies. Just like she did in the Bengahzi hearing. She lies. She covers up. Just to imagine her in that position would not be good for America."
Rape allegations. Bloody lip
.
Broaddrick's story begins when she was a nursing home administrator volunteering for then-Arkansas Attorney General Bill Clinton's 1978 gubernatorial bid.
She said Clinton singled her out during a campaign stop at her nursing home. "He would just sort of insinuate, you know when you are in Little Rock let's get together. Let's talk about the industry. Let's talk about the needs of the nursing homes and I was very excited about that."
The question to answer: is this grooming?
Do 'social rapists' (those who meet their victim versus stranger rape on the street, for example) use language to:
a. Gain the victim's interest?
b. Gain the victim's trust?
c. Rapists will use sexual language to gauge the reaction of the victim. This is often in the realm of a joke to see how she will react.
Will she turn angry at the joke?
Some have used television ,movies, etc, to introduce the topic. I had one rapist who used R movies to gauge his victim's reaction. This is often the tool of those who rape young girls, including teens and pre teens.
Pornography is used to
desensitize as well.
Broaddrick said she finally took Clinton up on that offer in the spring of 1978 when she traveled to Little Rock for an industry convention along with her friend and nursing employee Norma Rogers. The two shared a room at the city's Camelot Hotel.
It would have been helpful to hear what she said to cause the journalist to write the word, "finally" here.
Broaddrick phoned Clinton's campaign headquarters to inform her of her arrival and was told by a receptionist that Clinton had left instructions for her to reach him at his private apartment.
"I called his apartment and he answered," she recounted. "And he said 'Well, why don't we meet in the Camelot Hotel coffee room and we can get together there and talk. And I said 'That would be fine.'"
Note "we" is the language of Clinton being quoted.
Clinton then changed the meeting location from the hotel coffee shop to Broaddrick's room.
"A time later and I'm not sure how long it was, he called my room, which he said he would do when he got to the coffee shop. And he said 'There are too many people down here. It's too crowded. There's reporters and can we just meet in your room?'"
"And it sort of took me back a little bit, Aaron," she said of Clinton's request.
"But I did say okay, I'll order coffee to the room, which I did and that's when things sort of got out of hand. And it was very unexpected. It was, you might even say, brutal. With the biting of my lip."





Broaddrick said she did not want to rehash the alleged rape scene, explaining those painful details are fully available in previous news reports.
Note the verb change:
We d0 not now expect to hear "we" in her language regarding the
two of them:
Then he tries to kiss me again. And the second time he tries to kiss me he starts biting my lip … He starts to, um, bite on my top lip and I tried to pull away from him. And then he forces me down on the bed. And I just was very frightened, and I tried to get away from him and I told him 'No,' that I didn't want this to happen but he wouldn't listen to me. … It was a real panicky, panicky situation. I was even to the point where I was getting very noisy, you know, yelling to 'Please stop.' And that's when he pressed down on my right shoulder and he would bite my lip. … When everything was over with, he got up and straightened himself, and I was crying at the moment and he walks to the door, and calmly puts on his sunglasses. And before he goes out the door he says 'You better get some ice on that.' And he turned and went out the door."
This is more than 20 years later, with more than 2 decades to process.
1. She is still impacted (verb tense)
2. There is not "we" ever used as the disgust continues
3. Note emotion and date
4. Note "I was crying"
In the interview with Klein, Broaddrick recounted the aftermath of the incident, when her friend Rogers came back to the room after Broaddrick failed to show up to the convention.


"I was in a state of shock afterwards," an emotional Broaddrick said, clearly still impacted by the event. "And I know my nurse came back to the room to check on me because she hadn't heard from me …She came up and it was devastating to her and to me to find me in the condition that I was in."

Here "we" enters quickly as the victim needs to bond with someone:


"We really did not know what to do. We sat and talked and she got ice for my mouth. …It was four times the size that it should be. And she got ice for me and we decided then I just wanted to go home. I just wanted to get out of there, which we did."
The detail about Clinton allegedly biting her lip is instructive. One woman who would later say she had a consensual affair with Clinton, former Miss America pageant winner Elizabeth Ward Gracen, would also reveal Clinton bit her lip when a tryst became rough.
Hillary encounter: 'She knew!'
Broaddrick initially said that she shouldered the blame since she allowed Clinton up to her room.


Three weeks after the incident, Broaddrick says she was still in a state of shock and denial about what she said had transpired. She said she attended a private Clinton fundraiser at the home of a local dentist, where she had an encounter with the Clintons and was directly approached by Hillary.


Broaddrick said a friend of hers who had driven the Clintons to the fundraiser from a local airport informed her that "the whole conversation was about you coming from the airport. Mostly from Mrs. Clinton."


She recalled: "And so then about that time, I see them coming through the kitchen area. And some people there are pointing to me. He goes one direction and she comes directly to me. Then panic sort of starting to set in with me. And I thought, 'Oh my God, what do I do now?'"


Broaddrick told Klein that Hillary approached her "and said 'It's so nice to meet you' and all of the niceties she was trying to say at the time."


"And said, 'I just want you to know how much Bill and I appreciate the things you do for him.' And I just stood there, Aaron. I was sort of you might say shell-shocked."


"And she said, 'Do you understand. Everything you do.'''


"She tried to take a hold of my hand and I left. I told the girls I can't take this. I'm leaving. So I immediately left."


Broaddrick said that "what really went through my mind at that time is 'She knows. She knew. She's covering it up and she expects me to do the very same thing.'"


'I felt responsible until Bill came back'
Broaddrick said the climate of women's issues in 1978 was such that "I felt responsible. I don't know if you know the mentality of women and men at that time. But me letting him come to my room? I accepted full blame."


"And I thought 'This is your fault and you have to bear this. There's nothing you can do. He's the attorney general. And this is your fault.'""


She said all that changed in 1991, when she said she was at a meeting at the Riverfront Hotel in Little Rock and Clinton approached her there.


Clinton found out she was at the hotel "and they called me out of the meeting and pointed to an area to go down around the corner by an elevator area. And I walked around the corner and there he stands."


"And he immediately comes over to me with this gushing apology. Like, 'I'm so sorry for what happened. I hope you can forgive me. I'm a family man now. I have a daughter. I'm a changed man. I would never do anything like that again.'"
Broaddrick said she thought Clinton was sincere until he announced his run for president the following week.

Here is a statement typical of rape victims:


"But still I have to thank him for that day because the blame then went off of me and on to him. And I knew that it wasn't my fault. I knew that I didn't use good judgement but I knew that the incident was no longer my fault."