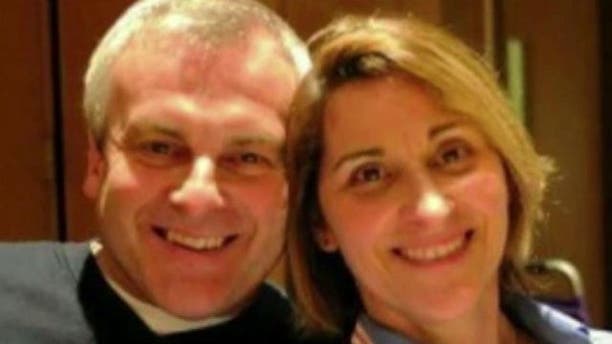 How important is the hearing of a reliable denial?
In training, the Reliable Denial is often the most difficult topic to accept, but once accepted, becomes one of the most addictive elements of analysis.
A statement is made prior to the interview of the principle murder suspect. The analysis shows that he did it, why he did it, when he did it, and some details on how he did it.
The conclusion: He did it.
A detective emerges from the interview and says, "Your analysis is wrong. The suspect denied killing over and over. I was at it for more than 2 hours. "
Wait.
Wait for the transcripts...or, play the video.
Over and over the pattern is repeated, much to the shock of the Interviewer (including Human Resource professionals doing internal investigations, civil investigators, attorneys, insurance investigators, journalists, and so on):
The subject did not issue a reliable denial.
Here we see the unreliable denial in text form.
A reliable denial must come in the free editing process which means the subject is speaking his own words, freely, rather than in response to a direct question.
It has three elements: 1. The pronoun "I" 2. The past tense verb "did not" or "didn't", and 3. The specific allegation used.
What is often missed is not only (2) "never" is not "did not", or (1) the dropped pronoun is evidenced or even (3) the subject changed the allegation from "kill" to "harm" but:
Adding anything to this formula = Unreliable.
Remember the analysis of Gov. Chris Christie and "Bridge-gate" scandal? It took a great deal of time, and words, to finally include the three elements which is akin to adding to the denial. It was not reliable.
Parroting words means the denial is not reliable. It could be accurate, but for the purpose of analysis, it is parroted: it must come from himself. See
Kevin Fox
and the cost of poor training, or refusal to listen as the ignorance had a terrible price tag.
In this strange case, one of the victims actually asked the killer a question, via text, and received the killer's "denial."

He should have stayed away.
Son of murdered Connecticut couple was to be cut out of parents' will, document says
Now Playing
Son of slain Connecticut couple charged with murder
WESTON, Conn. –
The month before his parents disappeared, police say Kyle Navin wrote that he had the "perfect plan" to get "$ for life."
Then, a few days before they vanished, Navin's mother confided in a friend that she and her husband planned to cut him out of their will.
Now, the adult son of a trash hauling businessman and a school library aide faces allegations he killed his parents and dumped their bodies in the yard of a vacant home in a well-to-do Connecticut town.
State police said Navin, of Bridgeport, faces two counts of murder and murder with special circumstances in the deaths of his parents, who had been missing since August 4. His girlfriend has also been charged with conspiracy to commit murder and hindering prosecution.
The bodies of Jeffrey and Jeanette Navin, of Easton, were found Thursday outside a vacant home in neighboring Weston.
According to an arrest warrant affidavit for Navin's girlfriend, Jennifer Valiante, police say Jeanette Navin had been distraught over the situation with her son in the days before she and her husband disappeared.
Jeanette Navin told a longtime acquaintance her relationship with her son had been "very tempestuous" and that she suspected he was abusing drugs, according to the affidavit. She also confided that the couple had purchased a home for their son but he was failing to pay the mortgage and taxes.
Navin then told her friend the couple had planned to cut Kyle, 27, out of their will, sell their trash-hauling business and leave their son without any financial support from the family, according to the affidavit.
Investigators also reviewed text messages sent between Valiante and Kyle Navin before his parents vanished.
In one July exchange, he mentioned a plan to "solve every single problem and give us a wealthy amazing life."
She replied: "I hear ya. It sounds very good I just don't know."
After a few exchanges, he wrote, "Wipe out the infection and get $ for life. It's perfect plan."
Navin's lawyer Eugene Riccio said Saturday morning that he expects his client will be served with arrest papers by Connecticut State Police sometime this weekend. Navin could be arraigned as soon as Monday when the 31-year-old Valiante, who was arrested Friday, is also expected to be arraigned, he said.
Navin is currently being held in a federal prison in Rhode Island on a weapons charge, Riccio said. He declined to comment on the murder charges.
On Friday, Assistant U.S. Attorney Tracy Dayton said there was evidence, including the discovery of the remains, that "very strongly suggests" that Navin killed his parents. Her comments came during a hearing on the weapons charges.
The Navin's pickup truck was found with a shattered window on Aug. 9 in a commuter parking lot in Westport. Jeffrey Navin, 56, was president of J&J Refuse in Westport. Jeannette Navin, 55, was a school aide in Weston.
In the arrest warrant affidavit for Valiante, investigators described DNA evidence found in Kyle Navin's truck and his basement.
Blood found along with a bullet hole on the front passenger seat of his truck tested positive for his mother's blood, according to the warrant. In his basement, police found blood stains that tested positive for both his blood and his father's blood.


Kyle Navin was arrested on the federal weapon charge Sept. 8 after authorities say they searched his Bridgeport home and found two firearms, ammunition and evidence he was using heroin, oxycodone and other controlled substances. He has pleaded not guilty to possession of a firearm by an unlawful user of a controlled substance.
Navin's bond on the murder charges was set at $2.5 million, while Valiante is being held on $2 million bail.
Authorities previously disclosed text messages in which Jeffrey Navin asked his son if he hurt his mother, and in which Jeffrey Navin expressed concern he was being framed for his wife's killing. The texts were sent the day the Navins vanished.
According to the arrest warrant affidavit for Valiante, Jeffrey Navin texted his son on Aug. 4 — the day he disappeared — saying he would not go home until his knew his wife was OK. The father also asked his son if he hurt his mother.
"No absolutely not. Why would you think," Kyle Navin responded, according to the affidavit.
"I go home and get framed for murder," Jeffrey Navin then texted.


"Oh stop," Kyle Navin texted back.
Note the elements in this short text messages:
1. "No" is a good answer, but he is not finished there. Deceptive people feel a need to persuade. I ask investigators to "count every word after the word 'no' in a denial.
2. "absolutely not" is to further evidence the NTP (Need to Persuade) by the guilty. This is a weakness.
3. Question
The posing of a question is always important in analysis. Was the guilty son seeking to know evidence against him?
Kyle's younger brother, Taylor, who lives in Mississippi, was also interviewed by police, according to the arrest affidavit for Valiante.
When police said his brother was a person of interest in his parents' disappearance, he responded: "When I heard my parents were missing I thought to myself, 'they either went on vacation, or my brother did something to them.'"
Note the inclusion of suspicion, yet this came after vacation, showing priority.
Natural familiar denial may be what produced this. Innocent people, like honest people, sometimes struggle to consider guilt or deception in others.