The quote,
"I've killed our child
!" is hearsay. It is what an eyewitness reported to the police regarding the 22 month old little boy who was allegedly left in the vehicle for 7 hours while the father went to work.
The Statement Analysis is presuming this to be his quote. If it is not, the analysis should not be applied to this case.
It is very difficult to believe that someone could prep a toddler into a car seat and "forget" for 7 hours that the toddler was in the vehicle, while going in to work. Interviews with co workers, and surveillance tape are critical.
Here are some analysis notes on the short quote:
"
I've killed our child"
1. May be an embedded confession. Embedded confession is when someone frames the words that the guilty mind thinks, though not intending to confess. Innocent people often avoid these words. Sometimes readers confuse language entry.
Language Entry is when a subject enters the language of someone else.
Police: "
You killed your child!"
Subject: "
You think I killed my child?
"
Here, the subject is not confessing, but literally entering or using the language of another.
"They think I killed my child
" is to report what others "think."
2. "child"
The word "child" and not "baby, son, kid, etc" (including name or nickname of toddler) is associated with risk. Child abuse, child molester, child pornography, child protective services, and so on, are words that are associated with children at risk. This can enter the language when someone perceives risk, or when someone is considering child abuse.
It may be that the child was abused.
It may be that the subject was abused in childhood. When a subject refers to himself as "child" in recollection, it is a strong signal of abuse, which, if so, is 80% likely linked to childhood sexual abuse.
We note the word "child" in all statements to explore for child abuse.
3. "our"
The overwhelming number of biological parents will say "my" child, taking ownership of the child. When someone "shares" ownership, such as "our" child, there is a reason.
a. Two parents together, speaking as one.
b. The parents are adoptive, or foster parents
c. There is a step parent involved (or someone acting in the role of step parent)
d. There is divorce in discussion between parents and they are already thinking/talking of sharing custody
e. There is a need to share guilt.
We do not know if this is his statement, but if it is, there are things to explore in the interview process, beyond the simple "I forgot" type of investigation (substance abuse, mental health, developmental disabilities, etc).
It was a tragedy from the outset: a toddler found dead apparently after being left alone for hours in a hot car, a distraught father blaming himself and facing serious criminal charges.
Now, Cobb County, Georgia, police imply there is more -- much more -- to the story.
"Much has changed about the circumstances leading up to the death of this 22-month-old since it was first reported," Cobb County Police Sgt. Dana Pierce told CNN. He would not elaborate, citing an ongoing investigation, but his words made it clear this was not just another case of a young life left and lost to heat exposure in a hot car.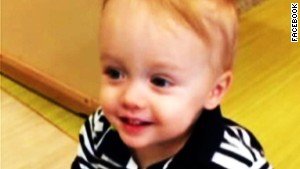 "I've been in law enforcement for 34 years. What I know about this case shocks my conscience as a police officer, a father and a grandfather," said Pierce.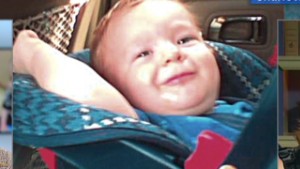 Initially, Justin Ross Harris, 33, told Cobb County police that he accidentally left his toddler son in his SUV on Wednesday. According to police, Harris told them he had forgotten to drop the child off at a daycare center, before going to work.
Harris initially told police he realized that he'd left the boy strapped in his car seat as he drove home Wednesday afternoon.
Investigators say patrol officers were in the area of the Akers Mill Square shopping center in the suburban Atlanta county when dispatchers received the calls from witnesses around 4:20 p.m.
"He kept saying, 'What have I done? What have I done?'" Dale Hamilton told CNN affiliate
WSB-TV
.
"Within moments of the first responders getting to the scene and doing their job and questions began to be asked about the moments that led up to their arrival at the scene, some of those answers were not making sense to the first responders," Pierce of Cobb County Police said.
On Thursday, Harris pleaded not guilty to felony murder and cruelty to children charges. He's being held without bond at the Cobb County Jail.
CNN spoke with the child's mother, Leanna Harris, on Friday. Harris says she's been advised not to discuss the case with the media.
"We have been in communication with the mother throughout the investigation. At this time, I'm not at liberty to discuss her involvement. That's a part of the case our detectives are working on," Pierce said.
Cobb County Medical Operations Manager Mike Gerhard confirmed that the autopsy of the child is complete, although there are some questions.
Cobb County detectives and the medical examiner are working together to confirm the manner and cause of death, Pierce said.
According to the arrest warrant, the temperature reached 88 degrees in the area on Wednesday. Police said medical personnel believed the child had been in the SUV since 9 a.m., as Harris said.
But Pierce told CNN on Friday, "I cannot confirm that the child, as originally reported, was in the car at 9 a.m."