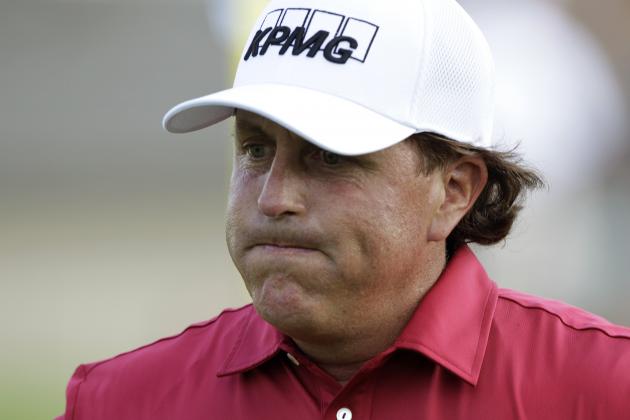 Jay LaPrete/Associated Press
ESPN's
staff
, in addition to the Associated Press, provides a statement from
Phil Mickelson
discussing the FBI investigation:
I have done absolutely nothing wrong. I have cooperated with the government in this investigation and will continue to do so. I wish I could fully discuss this matter, but under the current circumstances, it's just not possible.
We look for the subject to tell us he didn't do it. Here, he did do something (trading) but it was "absolutely" (emphasis) not "wrong." "Right" and "wrong" can be different from "legal" and "illegal." This is not a reliable denial. It does not mean guilt, it only means that this statement, by itself, does not deny illegal trading.
According to
TMZ
, Phil Mickelson's lawyer refutes reports that Mickelson is the target of an investigation:
After reports surfaced that federal investigators are looking into his trading history to see if he was involved in any Martha Stewart-esque style illegal activity over the past 3 years, Mickelson's lawyer issued a statement saying Phil is not n the FBI's

crosshairs

.

"

Phil is not the target of any investigation

," Mickelson's attorney Glenn Cohen said.
This is a plain truthful statement. The attorney may have been wrong but he does not show intent to deceive.
Federal investigators are pursuing a major insider-trading probe involving finance, gambling and sports, examining the trading of investor Carl Icahn, golfer Phil Mickelson and

Las

Vegas bettor William "Billy" Walters.

The

Federal Bureau of Investigation

and the Securities and Exchange Commission are examining whether Mickelson and Walters traded illicitly on nonpublic information from Icahn about his investments in public companies, people briefed on the probe said.
The U.S. Federal Bureau of Investigation and the Securities and Exchange Commission are investigating possible insider trading involving billionaire investor Carl Icahn, golfer Phil Mickelson and

Las

Vegas gambler William Walters, a source familiar with the matter said.
Mickelson is currently playing in the Memorial Tournament in Dublin, Ohio, and Bart
Hubbuch
of the
New York Post
painted a rather serious scene during the proceedings there:
Pulliam
and
Rothfeld
reported that
investigators are examining the past three years of activity with this given group of people. They are attempting to determine whether Icahn tipped Walters, who just so happens to be notable in
Las
Vegas for his sports betting, about investments by Icahn's company.
Reportedly, part of the investigation is whether Walters passed a tip to Mickelson. The trading patterns of the two men are being studied as well to try to glean any further information.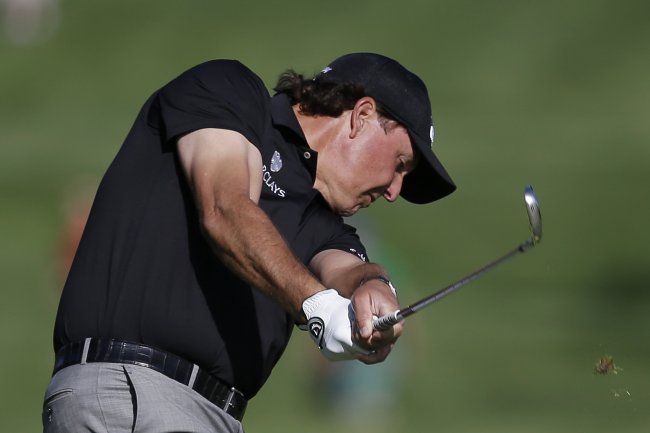 Darron Cummings/Associated Press
"
We do not know of any investigation,
" Icahn said, per
Pulliam
and
Rothfeld
.
"We are always very careful to observe all legal requirements in all of our activities."
Icahn said suggestions that he was involved in improper trading were "inflammatory and speculative."
In
the same report,
Glenn Cohen, who is a lawyer for Mickelson, noted that an FBI agent told Mickelson that the golfer was not a target.
Mickelson is currently shooting two-under par through the first two rounds of the Memorial Tournament and is 10 shots off the lead
.